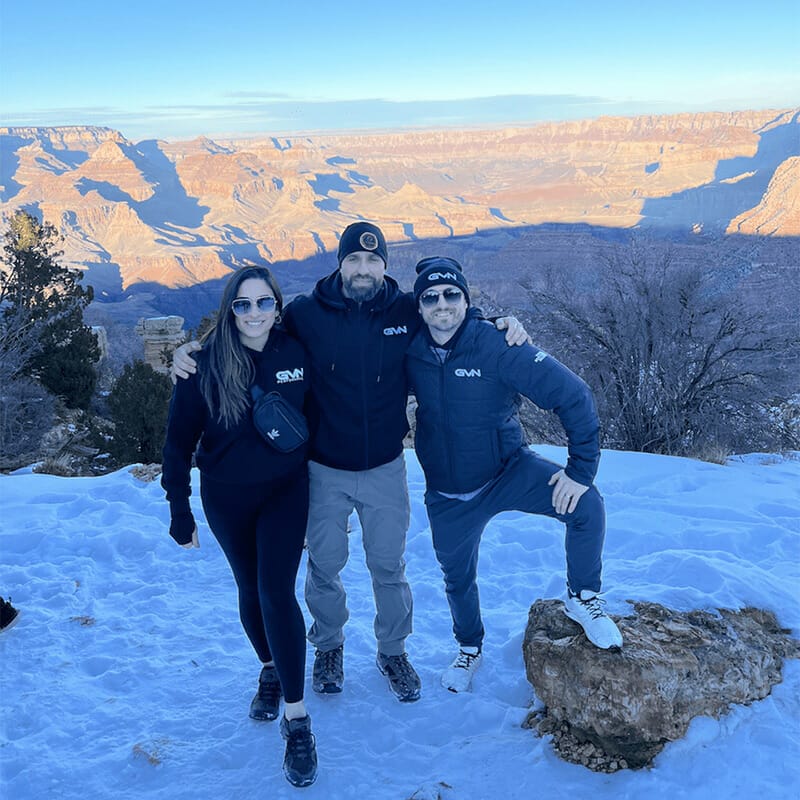 Our founders
Brian Galivan, Gabriela Galivan and Patrick Galivan
Hockey training started in the old barn in Oak Park, IL- Ridgeland Commons Ice rink. I was 9 years old and my dad took me to public skating. He laced up my old worn out leather rental CCM's, I mean Bobby Hall may have worn these things. He took me to a spot on the board and said "have at it"! And he proceeded to skate off. I watched him glide around the ice while I held on to the boards for dear life. I remember for the first time in my short life I said to myself, "I am going to get good at this". From that day on it was ON! I went to public skating everyday and taught myself to fly. It was such an amazing free feeling and it was the first sport I had ever worked to get good at. At the same time, my little brothers started skating lessons and within a couple years we became a hockey family. 3 boys playing travel hockey and a Mom and Dad that had no idea what we were really getting into." Fast forward, Pat, our golden boy played D1 for WMU and had a 6yr pro career. When Pat turned pro he had a degree in exercise physiology. And I had just switched careers from a union Mason to a personal trainer. Yes, that's right. I spent my early 20's doing 2 things, 1) working my ass off for my union Cement Mason Local 502 and 2) lifting weights and box which led to me training people on the side after work. Recession hit and what better time to make a pivot. Gabby was a key person in making that happen. She asked me one day "If you could do anything, what would you do?" and I said "It would be cool to train hockey players." Where I would have been ok being where I was, she knew before I even knew that this was what I was meant to do. She was relentless in figuring out ways to make that happen. Every-time I would think. "this is crazy " She would be there to say, "yes, so what? Keep going". Her motto for life, "there's always a solution to a problem" and her idea driven, overly positive mind helped us start GVN from its infancy. Pat went pro when I was in my second year as a full time Personal trainer. My brothers and I were no strangers to off season training or just crushing weights in general. So I came up with a great idea. While my brother was playing in the minors and not making that much money we thought why don't we try to get some guys and train them for the summer. Being a current athlete and a quiet leader my brother was hesitant, not because we weren't capable, but he knew what I, at the time, was blind too… the seriousness of off-season programming. These are their careers, a trainer can make or break a player in the summer, add or take years off a guy's career. This is serious business, but we did it anyway! So I started calling guys up and putting out the word that we had an off-season program for pros. I was able to recruit 3 players. Brock Shelgren ECHL (who I babysat growing up), Luke Sandler BCHL, and Casey Haines ECHL. About 2-3 weeks into the summer is when I got the call that changed my career, better yet my life. Tim Stapleton, former NHL player and KHL all-star called me up and said he heard that my brother and I were training guys and he lived a couple blocks from my gym. He wanted to know if he and Andy Wozniewski, former NHL player/ Euro league all-star at the time, could come meet me and check out the gym. At the end of our meeting they asked me if my brother and I would take them on for the rest of the summer. I was pumped! I left the gym on cloud 9. I was driving home and it hit me. I have 2 NHL players for the rest of the summer and immediately felt anxiety, followed by nausea. What my brother knew all along and I finally just realized is "I have these guys' careers in my hands" I called Pat and said "I have good news and bad news. Good news is, I got us 2 more guys and you won't be broke all summer…bad news, they're NHL players and we have to get our shit together!" … and the rest is history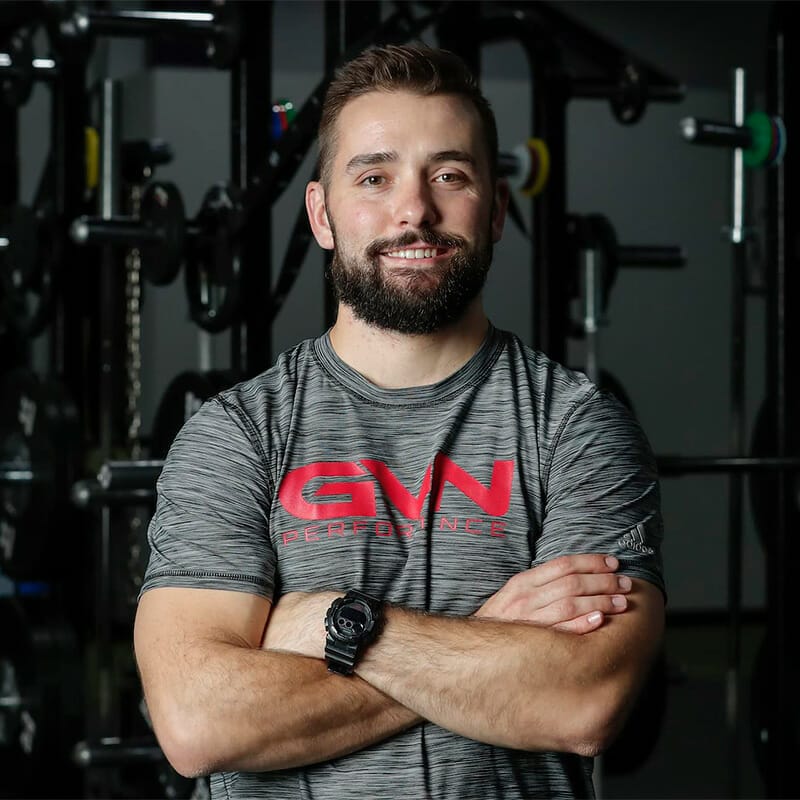 BS, Applied Exercise Science with a focus in Sports Performance, Springfield College MA, Athletic Administration, Southeast Missouri State University CSCS- Certified Strength and Conditioning Specialist (NSCA) PN1- Level 1 Certified Coach (Precision Nutrition) BioSig- Certified Biosignature Practitioner (Poliquin Group) RPR 1- Reflexive Performance Reset, Level 1 CAFS- Certification in Applied Functional Science Jackson is currently the Director of Performance for GVN Performance- Northwest Chicago. He is also serving as the Head Performance Coach for the Windy City Storm organization and Lead Consultant to the Tri City Storm (USHL). He was born and raised in Portland, Maine. Jackson believes in a holistic approach to sport performance and relationship based coaching. Jackson's passion and dedication to his craft drives him to continuously learn and grow. Jackson developed his passion for sport performance through his experience as a basketball player in high school and college and his internships at the Orthopedic Associates Performance Center in Saco, ME and Boston College Olympic Sports Strength and Conditioning Staff. Before moving into his current role, Jackson served as the Head Performance Coach at GVN's Downtown Chicago location as well as Head Performance Coach for the Chicago Jets organization. Prior to that, Jackson worked at places such as Chicago Sports Institute, Catalyst Strength and Functional Nutrition in St. Louis, Nicholls State University as an Assistant Performance Coach and Southeast Missouri State University as a Graduate Assistant Strength Coach.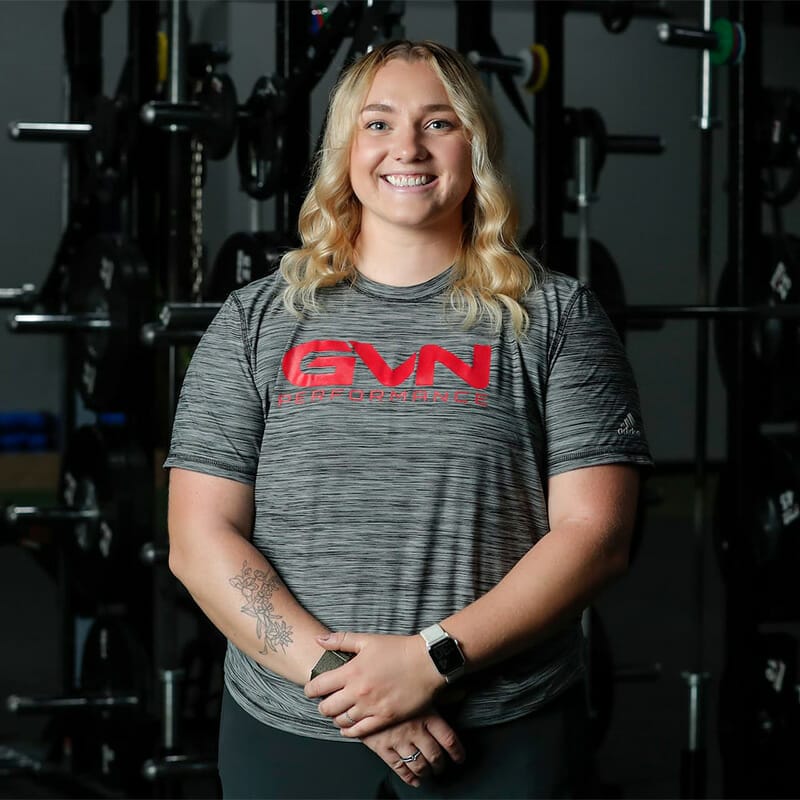 Maddie is currently working as an Assistant Coach with the Windy City Storm and TPH-Chicago. Along with coaching, she is pursuing her Masters in Applied Exercise Science with a dual concentration in Sports Nutrition and Strength and Conditioning at Concordia University Chicago. Maddie is also finishing her final year as a collegiate athlete in track and field, specializing in javelin and shot put. In her undergrad at North Central College, Maddie participated in Cardinal Fit, a personal trainer program meant for juniors and seniors majoring in Exercise Science. This program provided students with the opportunity to prepare professionally by working with individuals in the community and providing fitness guidance. In 2021, Maddie interned at Base, a sports performance company in La Grange, IL, where she worked with athletes and general population clients. Following the completion of this internship, she interned with Windy City Storm's Strength Coach. There, Maddie worked with the team directing warm ups, leading team workouts, and conducting off- and on-ice testing.
Get started
Click the button below to book a free intro. See if GVN Performance NW is right for you.
Fill out the form below to get started
Take the first step towards getting the results that you want
Free Intro